Welcome to
Impact Dispatch
Sign up for our
Newsletter!!
Learn how we can Impact your Dispatch life through support, communications and even courses!
Educational Teachable Courses
Want to make an impact on your career? Do you want to learn the best techniques to rise to any emergency communications challenge?
Here at Impact Dispatch our goal is to, you guessed it, make it an IMPACT, in whatever way we can.  Our goal is to support dispatchers in the best ways we know how, and as dispatchers we think we have a pretty good idea on how to do that.
At Impact Dispatch, we offer training that includes real-life scenarios that address common and less common challenges you will face in the Emergency Communications Center. Regardless of whether you work in a large communication center or you work alone in a small dispatch office, we offer courses to ensure you are best able to communicate important information to your officers, firefighters, medics, and other first responders. 
We also recognize that this job can take a toll on your health and wellness.  Our newsletter offers words of encouragement, training information, as well as health and wellness information tailored for our profession. Sign up below! If you're interested in some daily encouragement and/or motivation and keeping tabs on what's going on in the dispatch world, check out our Facebook or Instagram pages!
Have feedback or suggestions for training topics you'd like to see, Let Us Know! Shoot us an email or join our Facebook Discussion Group.
Whether you're a dispatcher, a call taker, a telecommunicator, a communications specialist or whether you work with law enforcement, fire, EMS, game and parks, or a combination of them all or something similar, we're here to help you make an impact!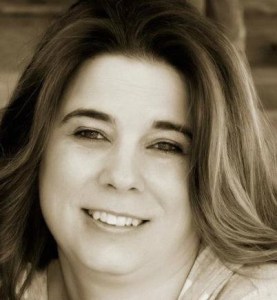 Jennifer started her career in the 911 industry in 1995. She's handled everything from police, fire, and EMS, as well as State Forestry, Animal Control, Livestock Board, and Fire Marshall. She's served as a TAC and Supervisor throughout her dispatching career since 1997. She has and continues to train and develop ongoing training for dispatchers, with a special interest in NCIC Training. She's also worked on a fire department, serving as a firefighter, as well as EMT-Basic, working her way up to the position of Captain prior to her retirement. She continued her training career while working in the fire department, including being in charge of the Cadet training program. Many of her previous trainees, both in firefighting and law enforcement continue to work and succeed in their respective fields to this day. Jennifer has also spent time working in the private sector, with training as part of her role. She loves to train and see people flourish in their careers. When not at the console, Jennifer loves to hike, or just be outdoors, photography, and spending time with her family