Additional Training Resources
Looking for additional training resources? Check out some of the other great resources for online and classroom training.
Center Directors, Managers, Supervisors, Future Leaders: Looking for encouragement and help developing your leadership skills. Check out the Leadership Corner!
Leadership is a skill that can start to be developed before you're ever in a position of authority. Check out some of the recommended books below, or look into what leadership courses that may be available in you area.
Here's what we're reading to develop our leadership skills:
If you've ever heard the phrase, "This isn't an emergency, but…" you understand how important it is for the general public to know what 911 is and isn't for.
Do you have a community, workplace, or school event coming up that you'd love to share about 911 at? If you're in Eastern Nebraska or Western Iowa, let us know and we'd love to come out and help you! If you're not in the area, check out our 911 education for kids pack or email us for idea on ways to educate your community.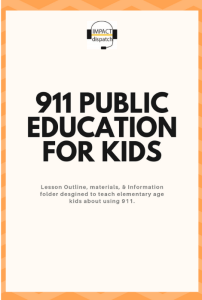 Do you have a video that would be beneficial for kids or the public to watch? Send us a comment with the link and we would love to add it to our page. Education to the public is a great way to support your community.